Rolling, rolling, rolling...
There have been plenty of great BB-8 toys, including Sphero's excellent - if waaaay too small - effort. However, if you want a life-sized Star Wars droid pal to follow you around the house like an expectant puppy, you need to get the new BB-8 toy robot from Spin Master.
Althogh announced a year ago at the New York Toy Fair, Spin Master have delayed the release of the robot until now, apparently to work out a few kinks and redesign the controller. Kids (and, y'know, hopefully us soon) will be able to drive the droid around, listen to him bleep and chirp, and also have him follow around whoever has the remote on their person.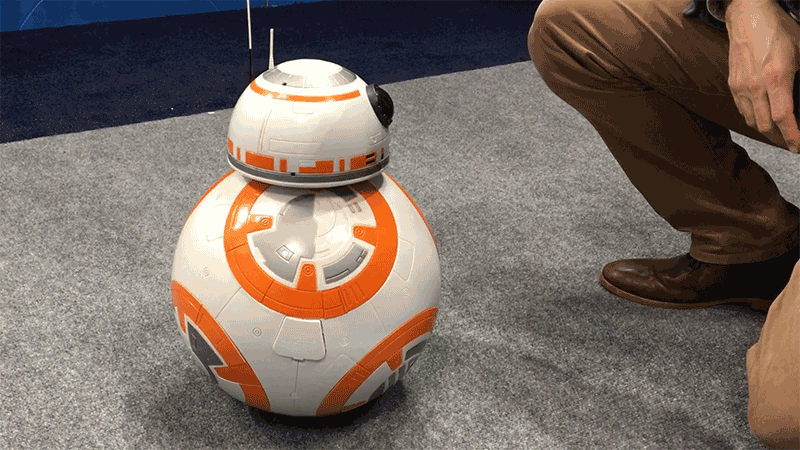 It looks pretty cool, and the price isn't massively crazy either; weighing in at $230 on initial release. If we get one to review we're going to have take it for a walk in a desert, aren't we?